South Tabor Neighborhood Association
Land Use Committee Meeting Agenda
Tuesday, September 17, 2019, 7–8:30 p.m.
Trinity Fellowship, 2700 SE 67th Ave. (enter from rear parking lot)
This is a public meeting. All are welcome!
Facilitator: John Carr, STNA Land Use Chair
7:00 (10 min): Introductions
7:10 (35 min): 5415 SE Powell Blvd., Findley Commons at St. Mark's Church site. Read Stapleton, Planning Group Managerat DOWL, will talk about the proposed development of housing for veterans at the St. Mark's Church site. Development would be in what is now the northern half of the church parking lot. Project would include 35 units (20 one-bedroom units and 15 single rooms). About 33 parking spaces would be shared between the new building and the church. This meeting is a chance for neighbors to discuss the proposal with the developer, share information, and identify any concerns.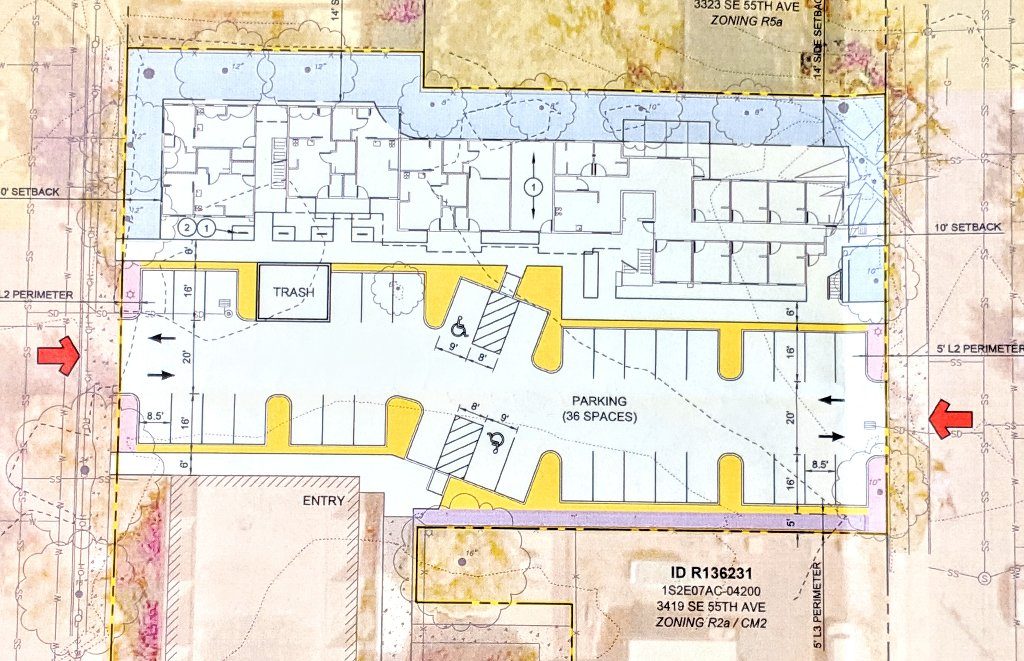 7:45 (30 min): SE Woodward & SE 62nd Ave. Preview October community meeting about a possible engineering solution (e.g., one way, local access only, other ideas) to the dangerous conditions on this narrow stretch of Woodward. Plan outreach to Franklin and Atkinson administrations, PTAs, student groups, people who walk and bike, and all South Tabor neighbors — especially those on 61st, 62nd, Clinton, and Woodward who would most notice any change in traffic patterns.
8:15 (15 min): Other business—
Ongoing large construction sites (Powell Self Storage, Kellogg Middle School)
Land Use and Transportation Resources are now up on southtabor.org
Anything else?
STNA is committed to holding open, public meetings where everyone is welcomed and respected. Please email us at info@southtabor.org if you have any questions, concerns, or need special accommodations to attend and participate in your neighborhood meetings.
Email landuse@southtabor.org if you have land use questions or suggestions for future meeting topics.
A meeting summary will be posted here: http://southtabor.org/land-use/