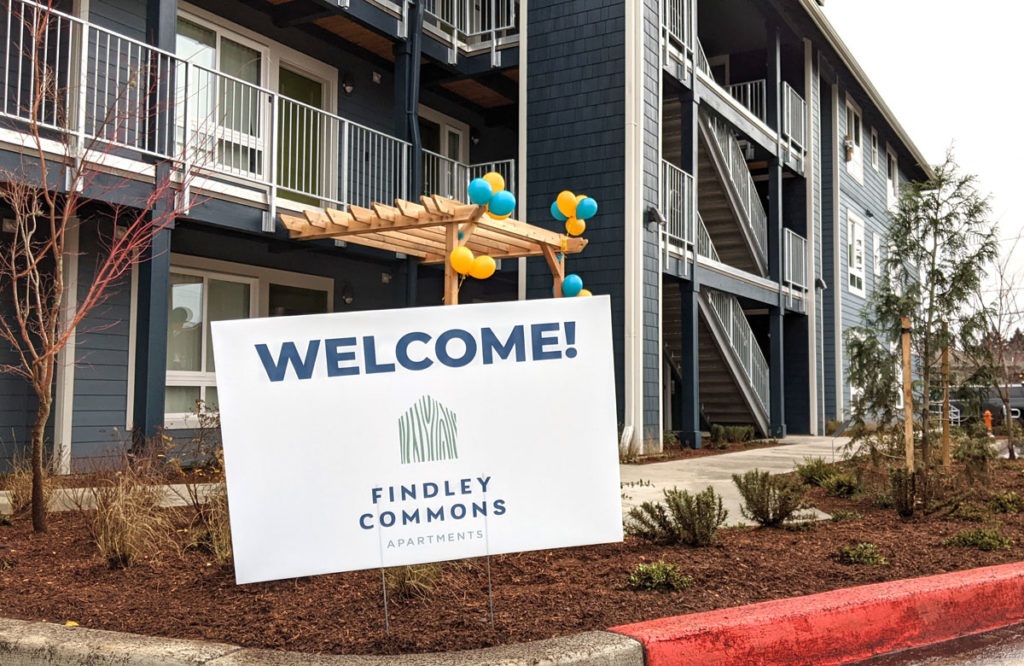 The board of the South Tabor Neighborhood Association voted unanimously on January 20, 2022, to approve a Good Neighbor Agreement for the newly completed Findley Commons housing development, which will provide permanent supportive housing for Veterans. Also entering into the agreement are the Joint Office of Homeless Services (JOHS), Do Good Multnomah (DGM), and St. Mark's Evangelical Lutheran Church (SMELC).
A good neighbor agreement is not a legally binding contract. Rather, its purpose is to identify ways to work together to address any unintended impacts that a new development might bring to an area and to encourage community.
The area covered by this agreement encompasses SE Powell Boulevard to the south, SE Woodward Street to the north, SE 52nd Avenue to the west, and SE 56th Avenue to the east (there's a map is in the agreement appendix for reference).
Special thanks to neighbor Joanne Austin for spearheading the subcommittee that worked on this, convening meetings, and working through several drafts. Thanks also to neighbor Kristin Heying for her involvement and monitoring of the project design and construction.
And a heartfelt and grateful welcome to all of our new neighbors!
Click here to read the full Findley Commons Good Neighbor Agreement.